Today's Deal Zone...
Top deals pages...
Wishlist pages...
Search for deals...
DZ
SAVE $420
ezviz BN-1824A2 8-Channel 10…
DZ
SAVE $550
ezviz BN-1G28A3 16-Channel 1…
DZ
SAVE $100
Electro-Voice R300-HD Handhe…
DZ
SAVE $370
ezviz BN-1424A1 4-Channel 10…
DZ
SAVE $210
LG 27UD68-P 27" 16:9 4K UHD…
DZ
SAVE $115
Porta Brace Soft Case for As…
DZ
SAVE $10
ExpoImaging Rogue Safari DSL…
View all 8 deals…
Which Mac and Why?
Protect your data with fast storage and backup.
Don't buy lower performance for more money!
Diglloyd consulting starts you out on solid footing. 🖥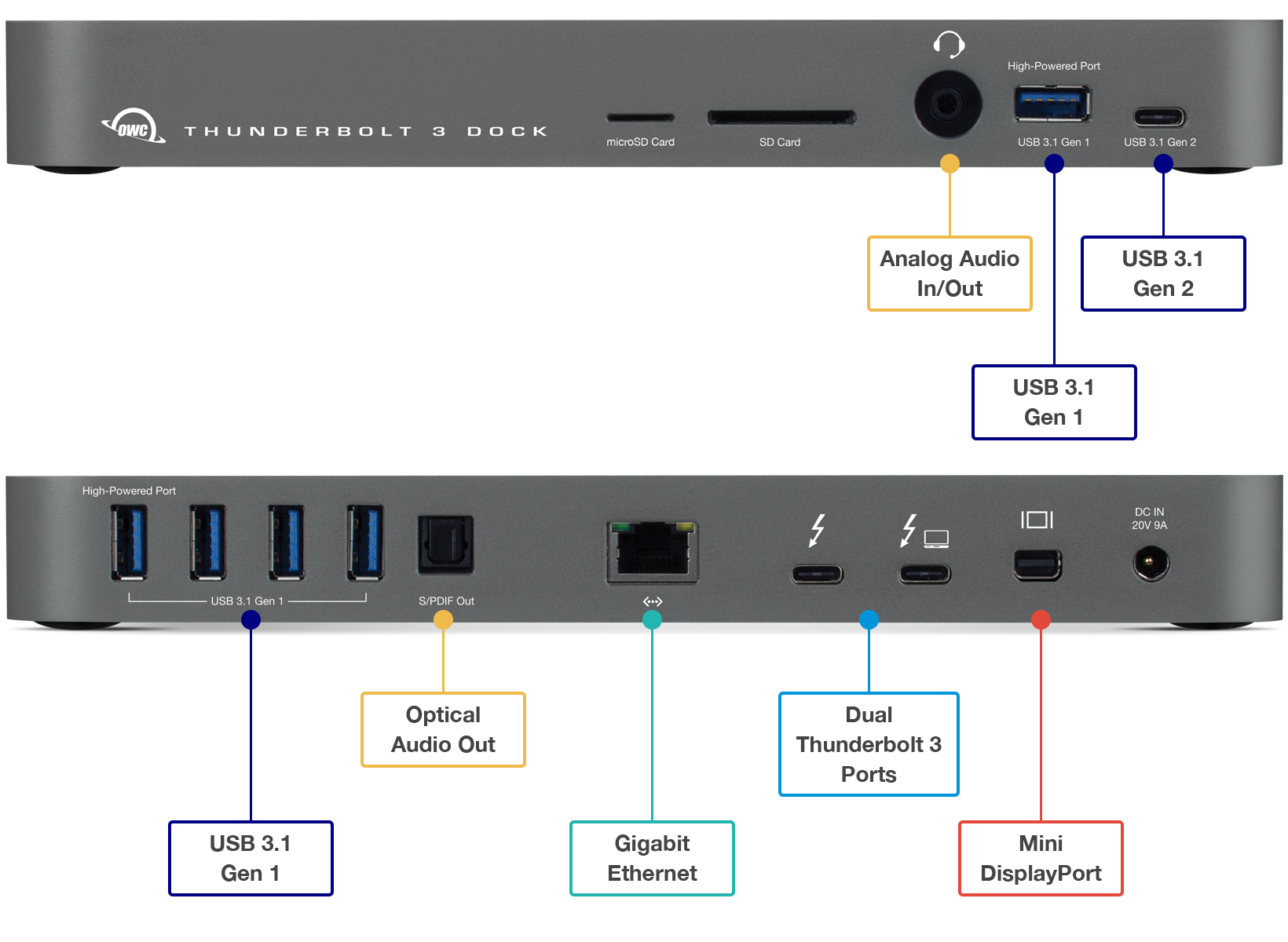 OWC Thunderbolt 3 Dock
Must-have expansion for iMac/MacBook Pro/Mac mini
Thunderbolt 3 • USB 3 • USB-C • Gigabit Ethernet • Dual Thunderbolt 3 Ports
4K Support • Mini Display Port • Analog sound in/out • Optical sound out

Works on any Mac with Thunderbolt 3
RAW to TIF With Canon Digital Photo Professional
Canon DPP version 3.9.2.
Batch export of 128 Canon 21-megapixel CR2 RAW files to TIF.
Similar to the Lightroom 3 results, the 2011 MacBook Pro is breathing hot on the heels of the 3.33GHz 6-core Mac Pro and beats the 2.8GHz Mac Pro, impressive.
The 2010 MacBook Pro take 56% longer than the 2011 model.
Test machines used my preferred SSDs, see the test configuration. Hard drive users will see slightly degraded results over those shown here.