Today's Deal Zone...
Top deals pages...
Wishlist pages...
Search for deals...
SAVE $1000
Sony a9 Mirrorless
SAVE $300
Apple 15.4" MacBook Pro with To…
SAVE $1200
Apple 15.4" MacBook Pro with To…
SAVE $600
Apple 15.4" MacBook Pro with To…
SAVE $600
Sony A8F-Series 65"-Class HDR U…
SAVE $400
Sony X900F Series 65"-Class HDR…
SAVE $400
Sony X830F Series 70"-Class HDR…
SAVE $800
LG C8PUA Series 65"-Class HDR U…
View all 45 deals…
Which Mac and Why?
Protect your data with fast storage and backup.
Don't buy lower performance for more money!
Diglloyd consulting starts you out on solid footing. 🖥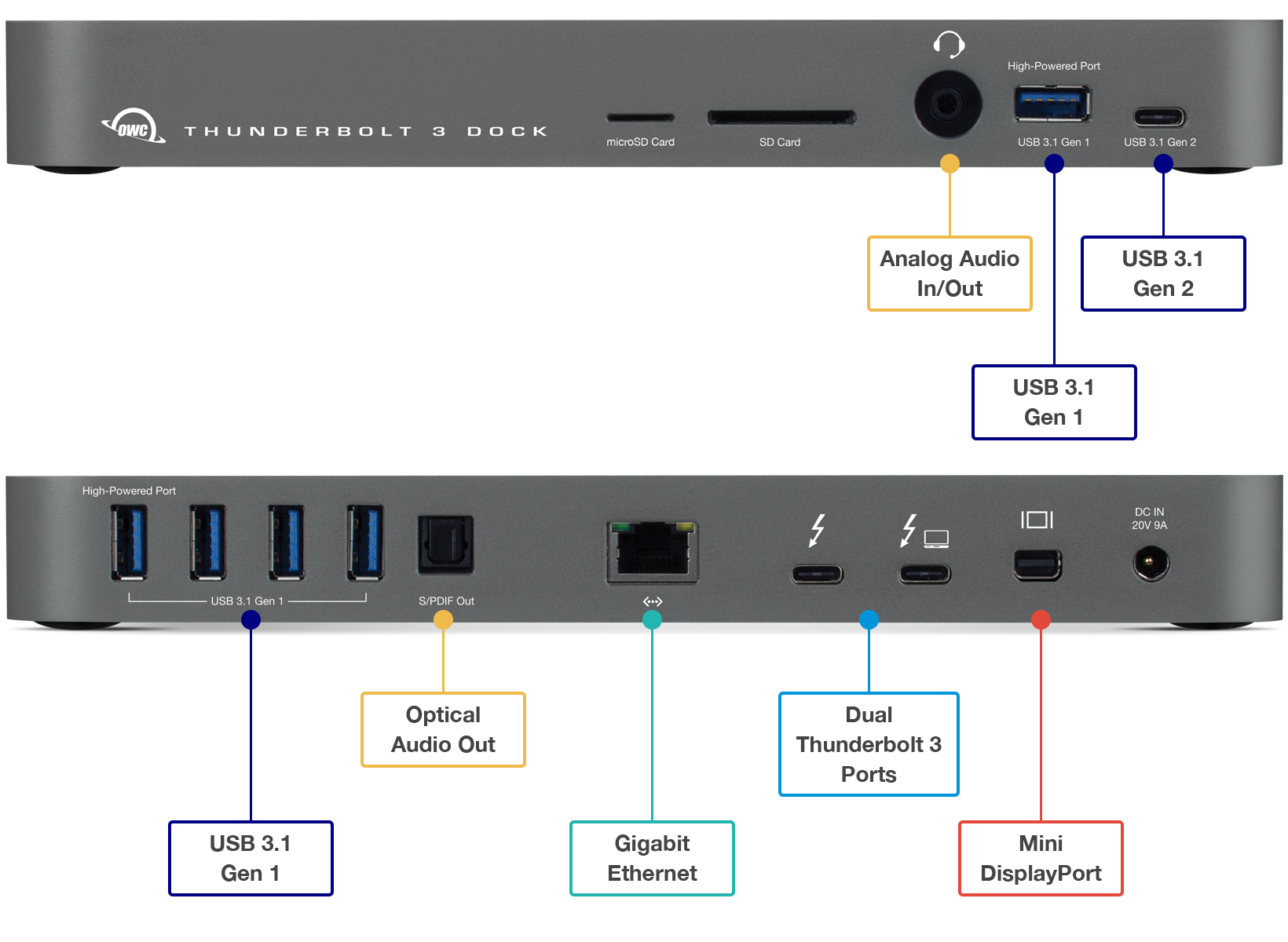 OWC Thunderbolt 3 Dock
Must-have expansion for iMac/MacBook Pro/Mac mini
Thunderbolt 3 • USB 3 • USB-C • Gigabit Ethernet • Dual Thunderbolt 3 Ports
4K Support • Mini Display Port • Analog sound in/out • Optical sound out

Works on any Mac with Thunderbolt 3
Promise Pegasus J4 — Photoshop CS6 Speed (diglloydHuge)
Tested on the 2.7 GHz MacBook Pro with Retina display, which has a Thunderbolt connector.
Update: see issues.
It is also wise to always verify real-world gains in performance; often what measures as substantially faster performance might actually have marginal benefits for real-world tasks due to inefficiencies inherent to the software being used.
The diglloydHuge benchmark requires ~56GB of real memory to run at full speed, but a MacBook Pro Retina maxes-out at 16GB.
Afast scratch volume for Photoshop can mitigate the performance losses from too little memory. Consistent with the assessment that dual SSDS provide 80-90% of the possible performance, observe that execution time drops considerably by going from a single SSD to a dual-SSD RAID-0 stripe.
However, adding a 3rd SSD notches only on ~9% gain over two SSDs, and a 4th SSD offers only ~1.6% improvement over three SSD. Clearly this is a case of diminshing returns. Since Thunderbolt bandwidth is throttling performance, one might speculate that a future Thunderbolt 2 interface would help—but the truth is that Photoshop itself might be limited in its ability to use more than ~700MB/sec (internal inefficiencies).
Real-world speed gains are subject to the actual workflow in its entirety. Consulting can help here for those looking to improve their system performance without throwing money at the problem and possibly achieving no gains.
Tested with diglloydTools DiskTester using the fill-volume test.