Today's Deal Zone...
Top deals pages...
Wishlist pages...
Search for deals...
SAVE $1000
Sony a9 Mirrorless
SAVE $300
Apple 15.4" MacBook Pro with To…
SAVE $1200
Apple 15.4" MacBook Pro with To…
SAVE $600
Apple 15.4" MacBook Pro with To…
SAVE $600
Sony A8F-Series 65"-Class HDR U…
SAVE $400
Sony X900F Series 65"-Class HDR…
SAVE $400
Sony X830F Series 70"-Class HDR…
SAVE $800
LG C8PUA Series 65"-Class HDR U…
View all 45 deals…
Which Mac and Why?
Protect your data with fast storage and backup.
Don't buy lower performance for more money!
Diglloyd consulting starts you out on solid footing. 🖥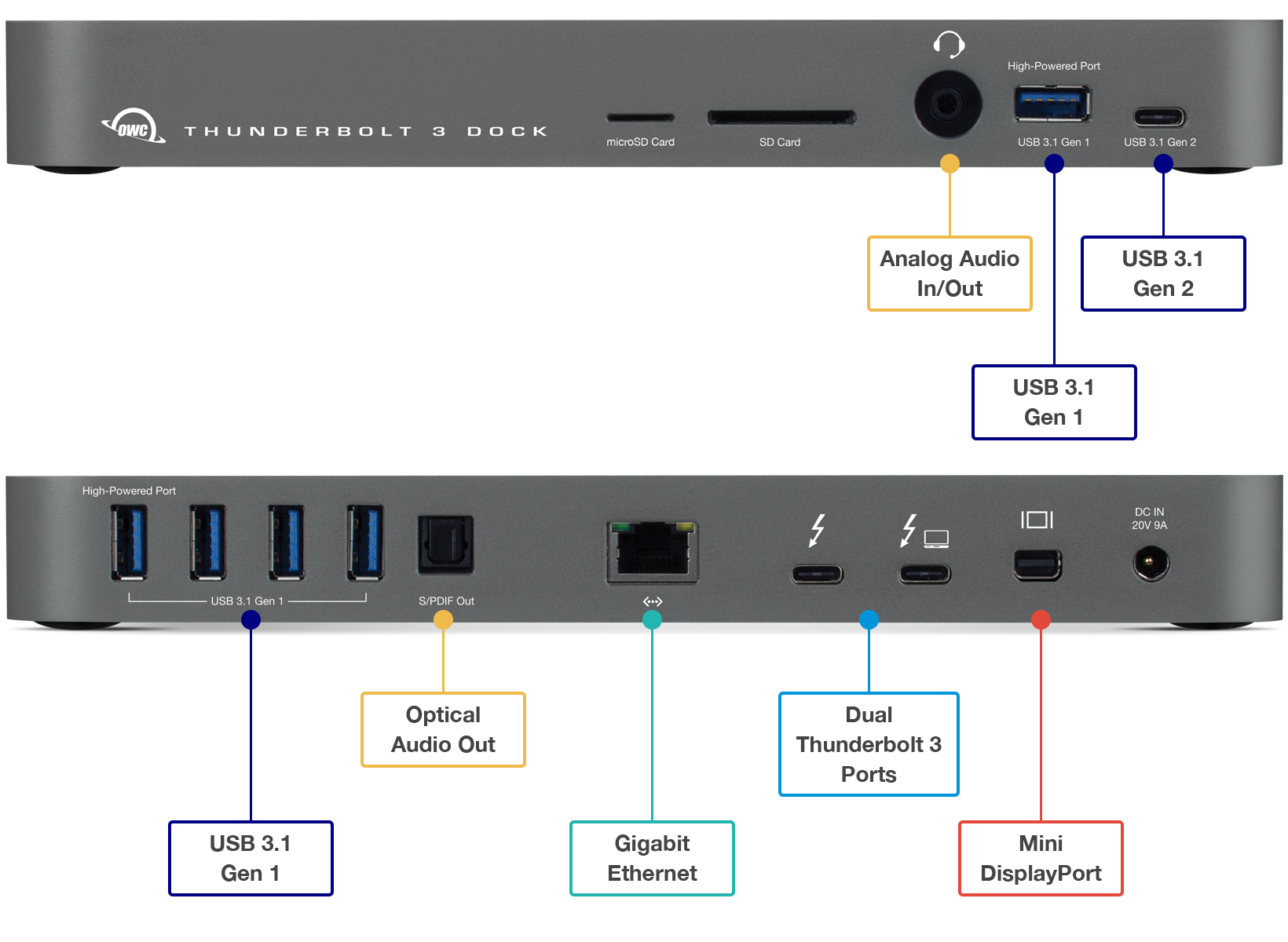 OWC Thunderbolt 3 Dock
Must-have expansion for iMac/MacBook Pro/Mac mini
Thunderbolt 3 • USB 3 • USB-C • Gigabit Ethernet • Dual Thunderbolt 3 Ports
4K Support • Mini Display Port • Analog sound in/out • Optical sound out

Works on any Mac with Thunderbolt 3
2013 Mac Pro: 4 CPU Cores Can Constrain Your Workflow
Get Mac Pro at B&H Photo. See also MPG's computer gear wishlist as well as diglloyd-recommended performance packages for Mac Pro.
See the general CPU performance discussion as well as 2013 Mac Pro: How Many Cores for Your Workflow?.
Shown below is Apple's Activity Monitor on a 4-core Mac Pro (8 virtual cores, a virtual core being just about worthless, but Activity Monitor insists on showing all eight).
Two background clone backups are chewing up between 1.5 and 2 entire CPU cores (rsync, SDCopy, kernel_task) and various other things chew up a bit more. That means about two CPU cores left for other programs like Photoshop.
The value of a 6-core Mac Pro is that if one or two CPU cores are being used for background processing of any kind, there are still 4-5 cores available for other work, such as Photoshop, Lightroom, video processing, etc. But on a 4-core system, two CPU cores doing background chores means only two are left for other work. That can hurt productivity.
There are benchmarks (a narrow view), and then there is the real world, where it is not uncommon to have more than one activity going on at the same time.
Git
Here's another example.
A software developer might use 'git'. The 'git gc' command can take a long time to run on machines with a big git repository, and it sucks up all the CPU cores on a 4-core: