Today's Deal Zone...
Top deals pages...
Wishlist pages...
Search for deals...
$49 FREE ITEMS
SAVE $250
Apple 15.4" MacBook Pro with To…
$19 FREE ITEMS
SAVE $300
Apple 12.9" iPad Pro (Mid 2017,…
SAVE $218
Dracast LED500 Plus Series Dayl…
SAVE $110
Sennheiser PMX 684i In-Ear Neck…
SAVE $400
Sony a7R III Mirrorless
SAVE $50
Samsung 2TB T5 Portable Solid-S…
SAVE $70
Samsung 1TB T5 Portable Solid-S…
View all 39 deals…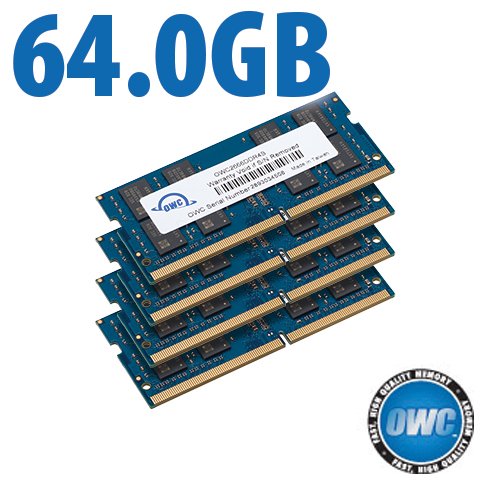 Apple iMac Memory Price History
Price history for Apple iMac memory at Other World Computing.
Up to 32GB can be installed in a 2010 or 2011 Apple iMac with 4 memory slots.
2009 and earlier iMacs can accept up to 16GB, or 8GB for still older models.
iMac — 32GB as 4 X 8GB 1333 MHz
Memory prices now make 32GB an eminently suitable choice for the faster iMacs.
Apple iMac — 16GB as 4 X 4GB 1333 MHz
A no-brainer for any iMac user.
Apple iMac — 8GB as 2 X 4GB 1066 MHz
The low cost means that most users should go straight to 16GB, forget about 8GB.