Today's Deal Zone...
Top deals pages...
Wishlist pages...
Search for deals...
DZ
SAVE $420
ezviz BN-1824A2 8-Channel 10…
DZ
SAVE $550
ezviz BN-1G28A3 16-Channel 1…
DZ
SAVE $100
Electro-Voice R300-HD Handhe…
DZ
SAVE $370
ezviz BN-1424A1 4-Channel 10…
DZ
SAVE $210
LG 27UD68-P 27" 16:9 4K UHD…
DZ
SAVE $115
Porta Brace Soft Case for As…
DZ
SAVE $10
ExpoImaging Rogue Safari DSL…
DZ
SAVE $45
On-Stage UTC2200 Utility Car…
View all 8 deals…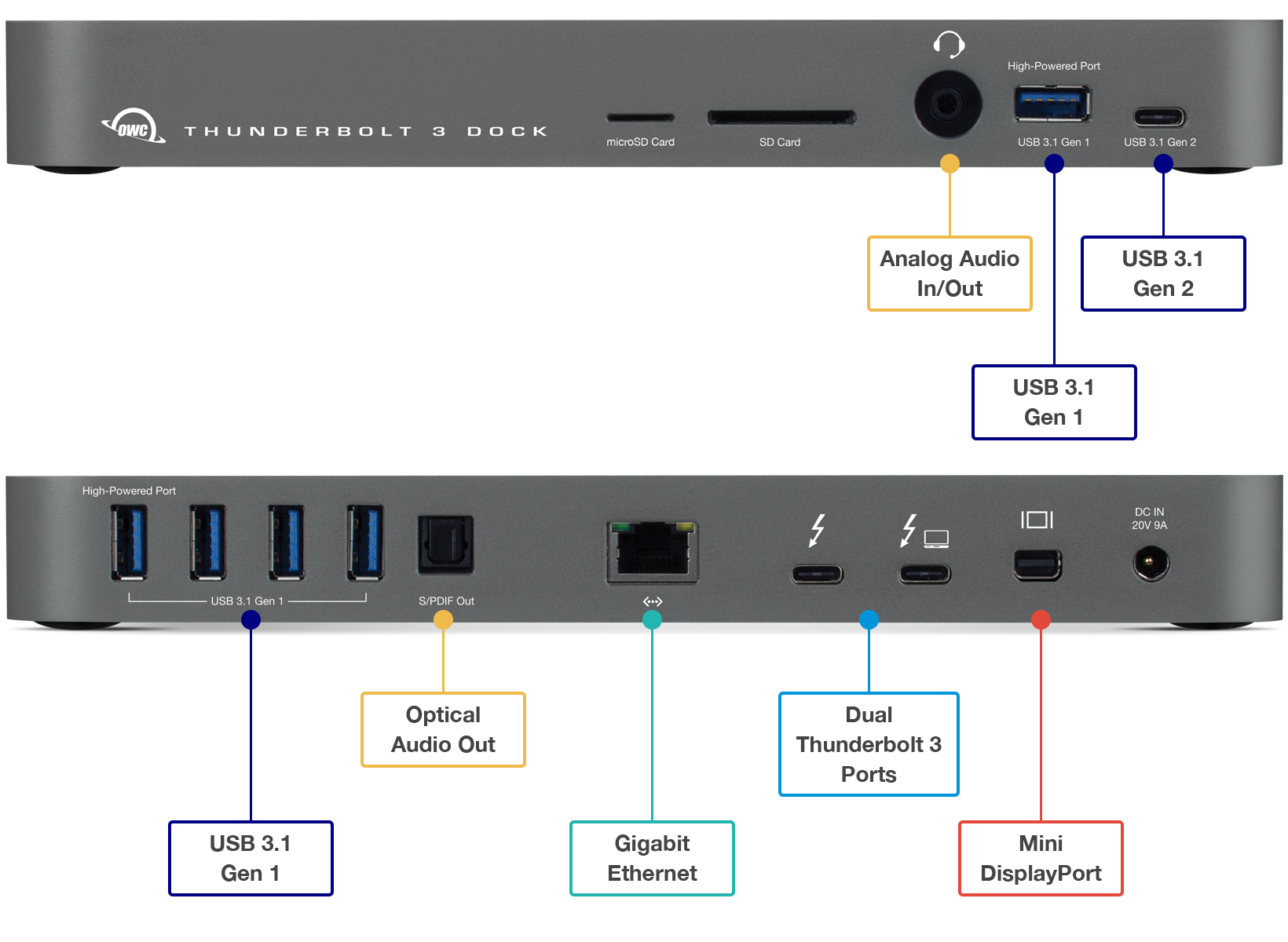 OWC Thunderbolt 3 Dock
Must-have expansion for iMac/MacBook Pro/Mac mini
Thunderbolt 3 • USB 3 • USB-C • Gigabit Ethernet • Dual Thunderbolt 3 Ports
4K Support • Mini Display Port • Analog sound in/out • Optical sound out

Works on any Mac with Thunderbolt 3
How to Select and Configure an iMac
See How To Choose a Mac for overall tips and ideas on selecting and buying a Mac.
Prior to late 2012, the iMac was a good choice for professionals or more intensive work, but the late 2012 27-inch iMac changes that because it includes USB3 and Thunderbolt ports which allow much superior expansion possibilities over the prior model.
The iMac still retains some serviceability issues compared to a Mac Pro:
Difficulty to replace an internal hard drive (upgrade or failure);
32GB memory limit.
Built-in screen is not ideal for photographic print matching.
No PCIe slots, but can use external OWC Helios PCIe enclosure.
One issue for professionals is serviceability: failure of an internal drive (turnaround time to fix). This can be worked around by keeping good backups, and keeping most data on external drives.
What to get and what to skip
In general, Apple charges a premium for memory and drives.
For those with performance needs, get the fastest CPU, because it is not upgradeable.
As of late 2012, going straight to 32GB memory makes sense, due to the low cost in relation to the system cost.
Because the hard drive is difficult to uprade, getting the largest internal hard drive makes sense. Alternately, an internal SSD or Fusion drive is a good "base" to be supplemented with external overflow storage and backup drives.