Today's Deal Zone...
Top deals pages...
Wishlist pages...
Search for deals...
SAVE $1000
Sony a9 Mirrorless
SAVE $300
Apple 15.4" MacBook Pro with To…
SAVE $1200
Apple 15.4" MacBook Pro with To…
SAVE $600
Apple 15.4" MacBook Pro with To…
SAVE $600
Sony A8F-Series 65"-Class HDR U…
SAVE $400
Sony X900F Series 65"-Class HDR…
SAVE $400
Sony X830F Series 70"-Class HDR…
SAVE $800
LG C8PUA Series 65"-Class HDR U…
View all 45 deals…
Which Mac and Why?
Protect your data with fast storage and backup.
Don't buy lower performance for more money!
Diglloyd consulting starts you out on solid footing. 🖥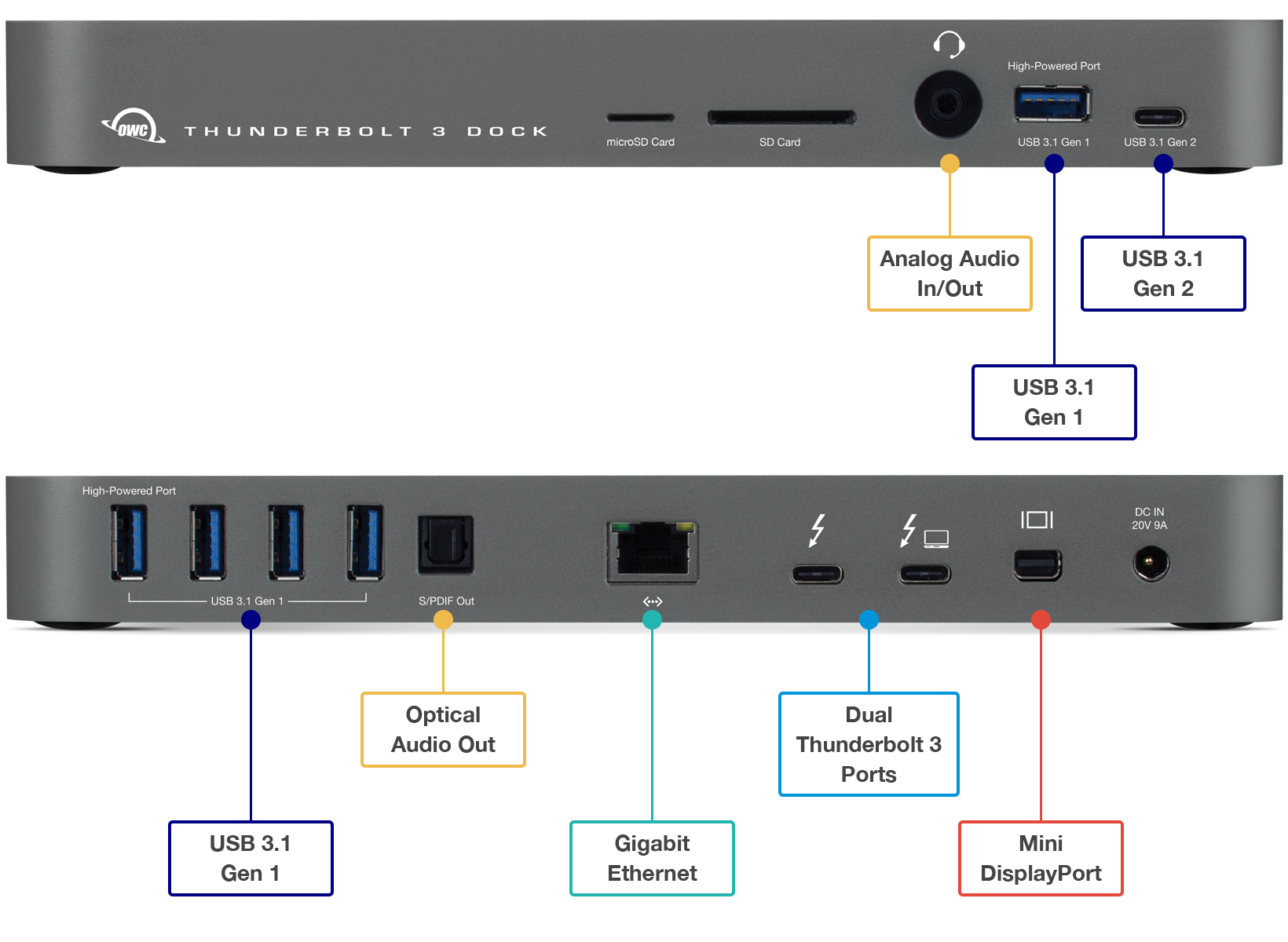 OWC Thunderbolt 3 Dock
Must-have expansion for iMac/MacBook Pro/Mac mini
Thunderbolt 3 • USB 3 • USB-C • Gigabit Ethernet • Dual Thunderbolt 3 Ports
4K Support • Mini Display Port • Analog sound in/out • Optical sound out

Works on any Mac with Thunderbolt 3
Atto/iStoragePro Performance and Testing Overview
Performance is a function of the RAID card used and the drives used, since the iStoragePro and similar enclosures do not by themselves provide RAID; the intelligence for RAID resides in the RAID card used.
Because I had only the ATTO R380 to test with, I do not know whether higher performance can be achieved with the Atto R680 or another brand card.
In general, the Atto R380 RAID card does not scale beyond 6 drives or so, throttling performance to lower levels. See the test results on the following pages.
Testing approach
I used the Atto R380 with dual SAS cables to the iStoragePro, which provides slightly higher performance than using a single cable (news to me, but I verified this in testing).
For sequential performance testing, I used DiskTester, with the run-sequential command.
DiskTester is about rigorous testing for serious use, not pretty charts. Example output:
disktester run-sequential --test-size 16GB --iterations 20 --xfer 4M
Example DiskTester output
------------------ Averages for "s8" (16GB/4MB, 20 iterations) -----------------
Iteration 	Write MB/sec	Read MB/sec
1    	     751    	    634    
2    	     752    	    635    
3    	     752    	    637    
4    	     750    	    637    
5    	     749    	    639    
6    	     750    	    639    
7    	     753    	    660    
8    	     750    	    637    
9    	     754    	    637    
10    	     752    	    636    
11    	     757    	    688    
12    	     754    	    637    
13    	     751    	    637    
14    	     754    	    638    
15    	     750    	    642    
16    	     748    	    639    
17    	     752    	    639    
18    	     746    	    636    
19    	     749    	    635    
20    	     750    	    638    
Slowest  	     746    	    634    
Fastest  	     757    	    688    
Average  	     751    	    641    
Median  	     751    	    637    
Range   	    11.0    	    53.3   
Command "run-sequential" executed in 1075.85 seconds on Saturday, November 6, 2010 4:34:17 PM PT