Hard drives or SSD.
Naming Conventions When Cloning
Suppose a volume names Master is to be cloned. Nothing prevents the clone of Master can also being named Master, but the same name for an original and its clone is confusing, and carries a risk of cloning the wrong direction—dangerous.
The following naming convention is suggested:
...where YYYY is the year, MMDD is the month and date, and HHMM is the 24-hour time (time might not be very useful for some users and can be omitted)*.
Using the Master example, we have:
This naming convention can be helpful in determining the most recent backup copy should one need to restore files, and/or in determining which is the oldest backup that should be updated as the priority. It is also helpful when making more than one clone backup.
The basic principle involved: use a protocol that minimizes the risk of mistakes.
* Spaces are generally a nuisance in some contexts and your author avoids them in favor of the "-" character.
OWC Thunderbolt 3 Dock
Ideal for any Mac with Thunderbolt 3
Dual Thunderbolt 3 ports
USB 3 • USB-C
Gigabit Ethernet
5K and 4K display support plus Mini Display Port
Analog sound in/out and Optical sound out
Works on any Mac with Thunderbolt 3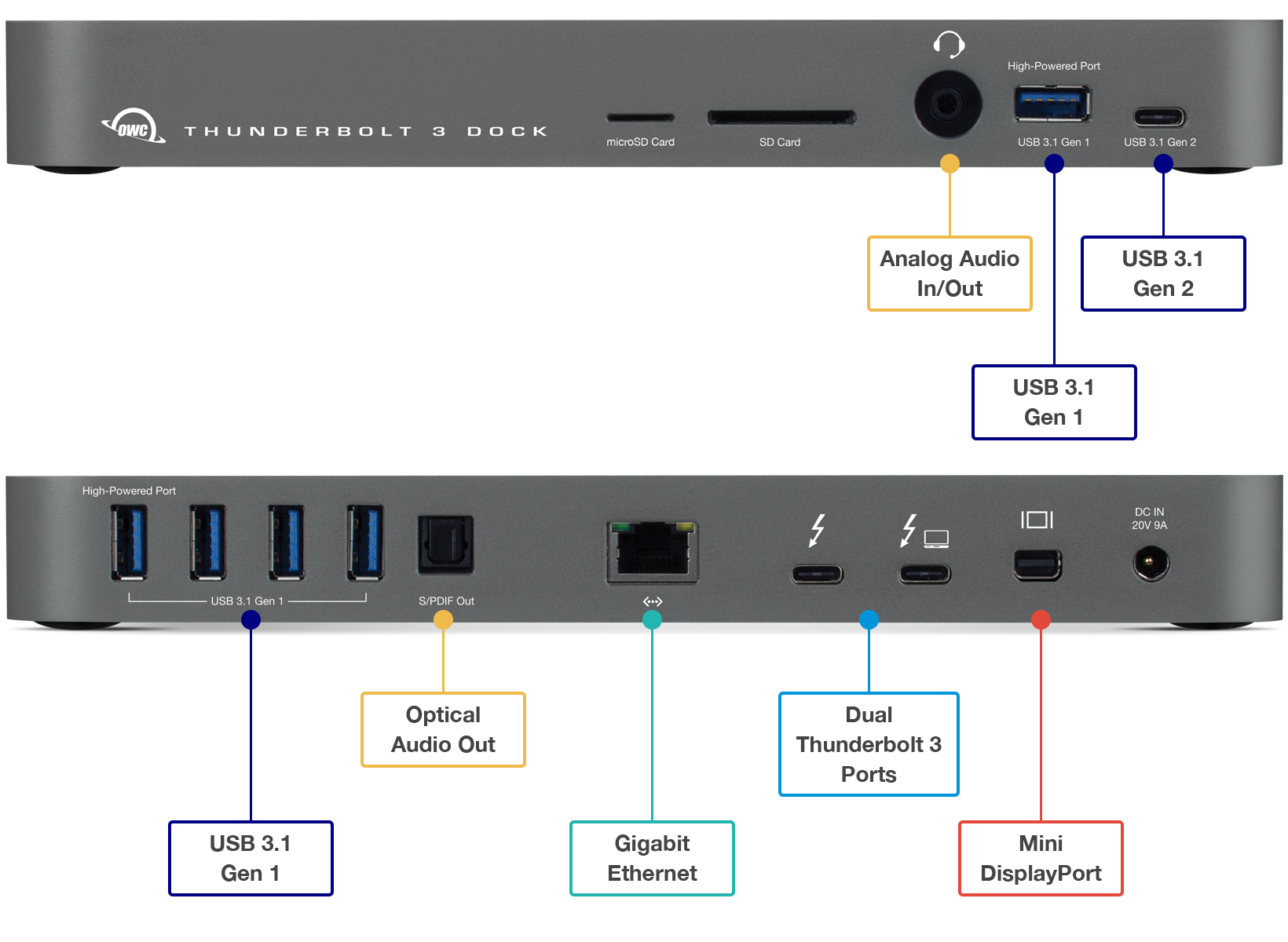 Hard drives or SSD.